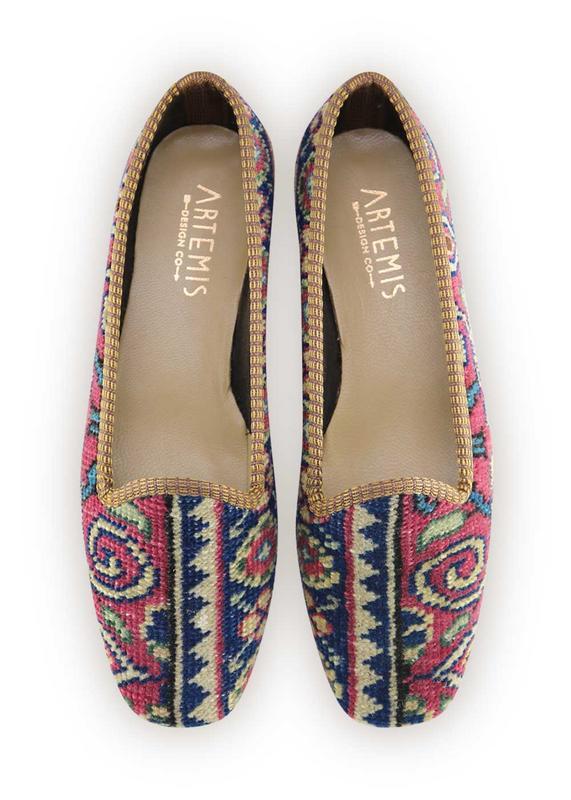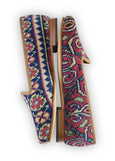 Women's Carpet Loafers - Size 38
$187.00 USD $268.00 USD
About Our Carpet Loafers
This unique style has garnered a cult following, and its limited releases are collected by fans all over the world. All of our Carpet shoes are handmade from vintage, hand-sourced Turkish carpets, which means that no two pairs of our Carpet shoes will ever be alike.*

The Carpet Loafer style pairs just as well with your favorite jeans as it does with shifts, skirts, and dressier outfits.
Product Details
Hand-knotted oriental carpet upper--typically wool, or a wool & silk blend.
Leather sole with 3/4 inch heel.
Handmade in Turkey in a small, family-owned workshop.
Size & Fit
Our Carpet Loafers run true to size. We only make full sizes, so if you wear a half size, order the next whole size down (for example, a US 8.5 should order a 38). Expect them to feel snug at first, but stretch to a cushy custom fit after time and wear.

Our Carpet Loafers tend to fit best on narrow to medium width feet, but do stretch beautifully width-wise to accommodate most widths-- much like a fine leather shoe.

*The Carpet Loafers pictured are the actual pair that you will receive.